5 Reasons why we love Art Deco
Why are we so endlessly inspired by Art Deco? Is it the soft colours that captivate us, are we charmed with the subtle curves or transfixed by the luxurious finishes? 
It's our suspicion at Beaumont & Fletcher that it's all three!  We unashamedly wallow in all its splendour and share this passion with our own Art Deco Collection. Here are just 5 of our most favourite places to adore this most beguiling of design styles.
CLARIDGE'S
Art Deco was still over a hundred years in the distance when Claridge's first opened its doors in 1812 – but as the jazz era of the 1920's came roaring into London – it was Claridge's who cocooned their glamorous guests in Art Deco splendour. They commissioned the British architect Basil Ionides, to redesign their restaurant as well as several suites. Today you can still sit amongst the magnificent soaring glass screens in their Foyer & Reading Room. Close your eyes – sip a gin fizz and you may just glimpse Josephine Baker checking in.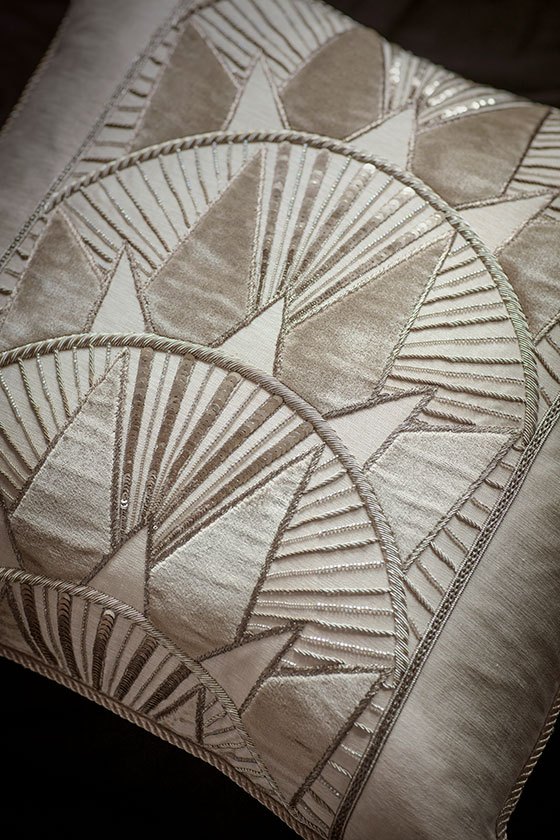 THE V&A
The Victoria & Albert Museum occupies a special place in the heart of all designers – a hallowed sanctum for a 1,000+ years of iconic design that can inspire a new collection with even the most fleeting of visits. Its Art Deco collection has us back time and time again – delighting us with the exquisite glassware of Lalique, the Lacquered screens by Eileen Grey or the white Wedgwood figures by John Rattenbury Skeaping. It's a shining window into Art Deco that feeds our creativity with unfailing nourishment.
www.vam.ac.uk/collections/art-deco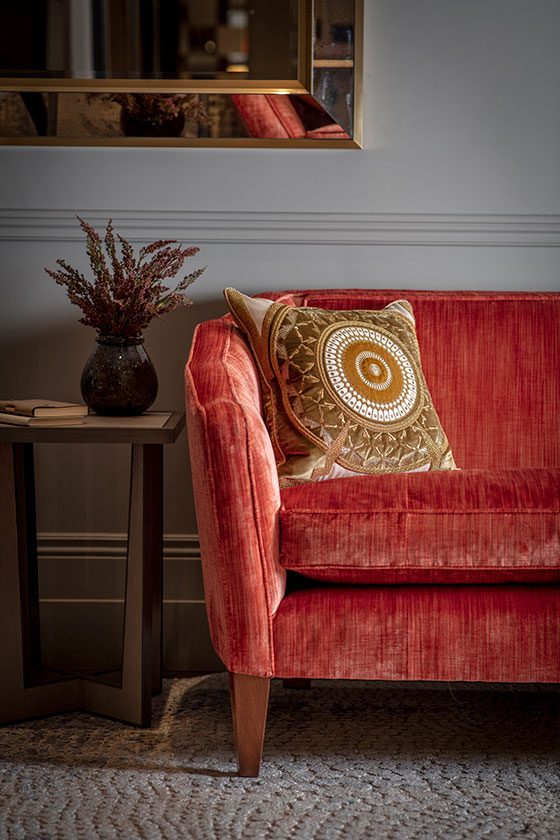 COLETON FISHACRE HOUSE – NATIONAL TRUST
One of the most evocative arts and crafts houses in the UK. Set by the sea in Devon -its interiors have retained much of their original Art Deco elegance.   This was a home designed for Rupert and Dorothy D'Oyly Carte to entertain in – large open drawing rooms, light elegant bedrooms with signature pieces of furniture and a garden that runs down to the sea. In the 1930's, Country Life magazine published a feature on Coleton Fishacre celebrating its inimitable style that still looks effortlessly elegant today-we wait with bated breath for the next glossy paged feature.
www.nationaltrust.org.uk/coleton-fishacre
LA CASA COR-DE-ROSA –THE PINK VILLA
Set off a wide avenue in the smartest suburb of Porto, stands Villa Serralves – though more lovingly known as the Pink Villa. Commissioned by the wealthy textile baron, Carlos Alberto Cabral in the late 1920's – it has all the decadence, luxury and finesse that one expects from Art Deco. Leading designers of the day– including Lalique who created a glass skylight over the central hall, all played their part in creating this architectural icon. For his wife, Blanche Daubin a Parisian model, he made a pink marble bathroom –to match the house's exterior- naturally ! The World of Interiors used this exquisite, perfectly pink bathroom as a leading story in their May 2019 issue. We keep a copy close by at all times and are dedicated followers on Instagram – should we get one more glimpse!
www.instagram.com/theworldofinteriors
ART DECO LONDON BY COLIN HINES
We keep this most loved of tomes in our showroom. This book, designed by Keith Cheetham and expertly photographed by Paul Riddle, takes us through a visual journey- page by page and leads us into the Art Deco treasures nestled in the capital. We love the lavishly illustrated pages that keep us inspired and entertained- taking us to places where you can eat, sleep, shop, see and be seen in Art Deco splendour. We invite you to take a seat at number 261 Fulham Road and share this book with us.
www.ac.uk/shop/art-deco-london.html