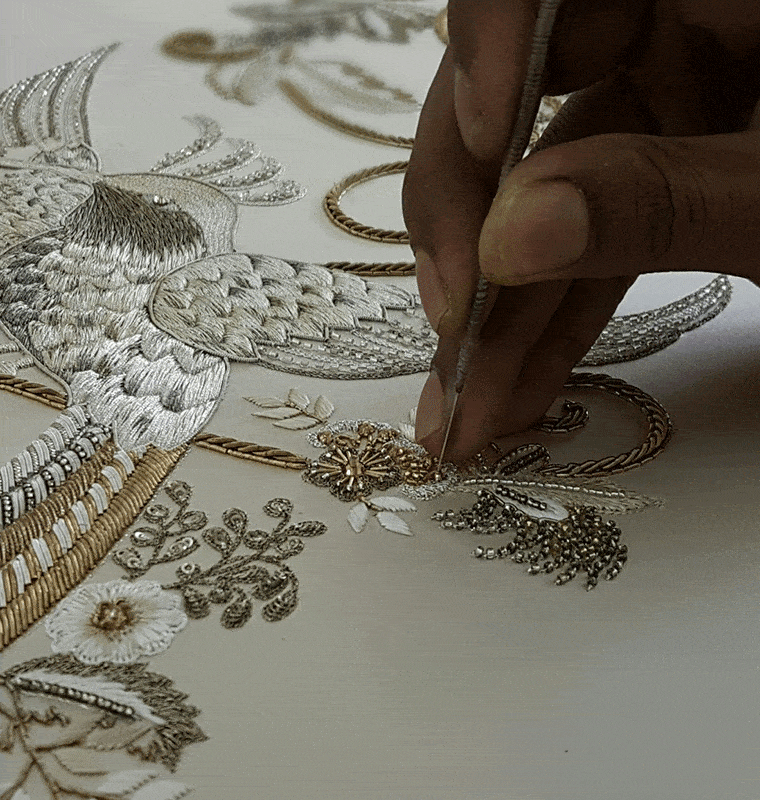 Couture Fabrics
Unique Handmade Embroidery
It is only possible through the expression of hand embroidery that our couture fabrics, with their delicately knotted threads, weaves and intricate hand stitching can yield such unparalleled and extraordinary quality.
Unravelling before you like a dream, our couture fabrics –with their sense of movement and weight and the light reflecting from the semi-precious stones and metallic threads, gives a truly beguiling and sensorial finish to a room. Through hundreds of hours of highly skilled, intricate handwork–these couture fabrics– provide a level of luxury that is so meticulous and so exquisite that each piece becomes a work of art made only real by those who made them.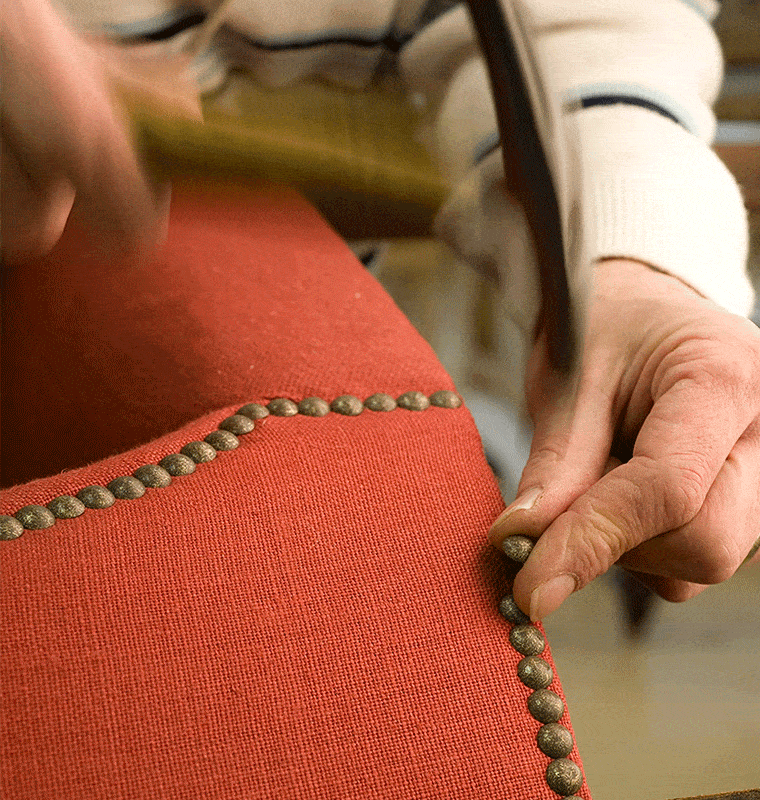 Upholstered Furniture
The Best in English Upholstery
Each and every piece of our beautifully crafted, lovingly handmade upholstered furniture – comes with its own unique and individual story steeped in the traditions of English upholstery. Every part of each design is meticulously crafted by hand, to the most exacting standards. This is craftsmanship where their pursuit is quite simply – perfection. Every artisan that works on our upholstered furniture, elegantly and skilfully blends materials, scale and finish that gives both form and function with an unwavering commitment to quality and longevity.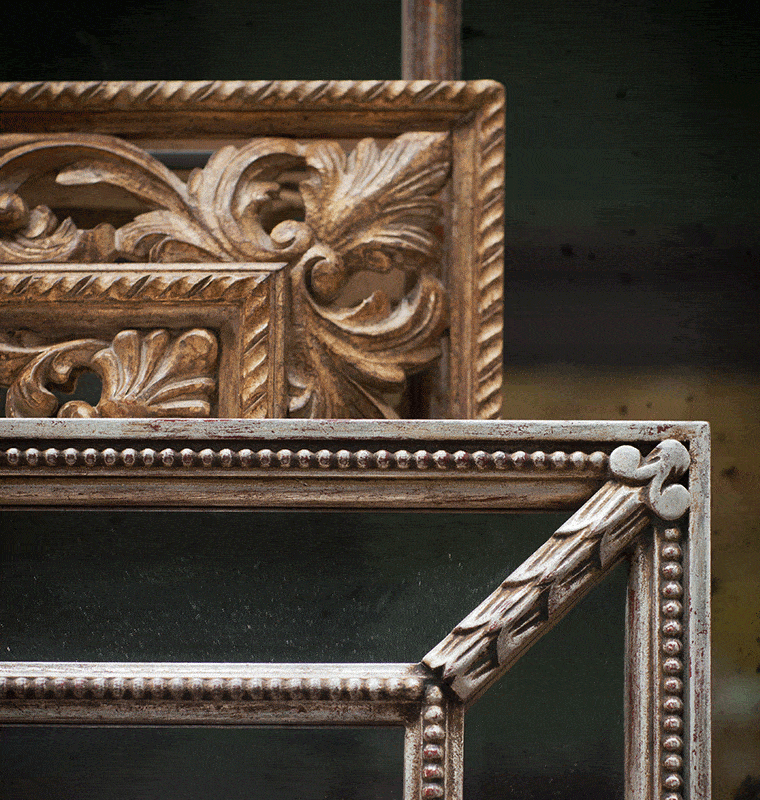 Mirrors & Lights
Our Mirrors and Lights are made in a small specialist workshop in Italy. We pay homage to original designs which are then lovingly recreated using the skills of master craftsmen. Utilising the finest materials, these beautiful antique inspired lights and mirrors are brought back to life with the softest touch, revealing their understated luxury and hand gilding. They are beautiful statement pieces that sit comfortably next to real antiques.