Handmade Sofas
All of our handmade sofas can be made in one of our standard sizes, or in any bespoke size, altering the height or depth to fit your comfort requirements. We can also make corner units and modular sofas to order. According to your preference, we can adapt the shape and colour of the legs, and add decorative elements like skirts, nailing and piping.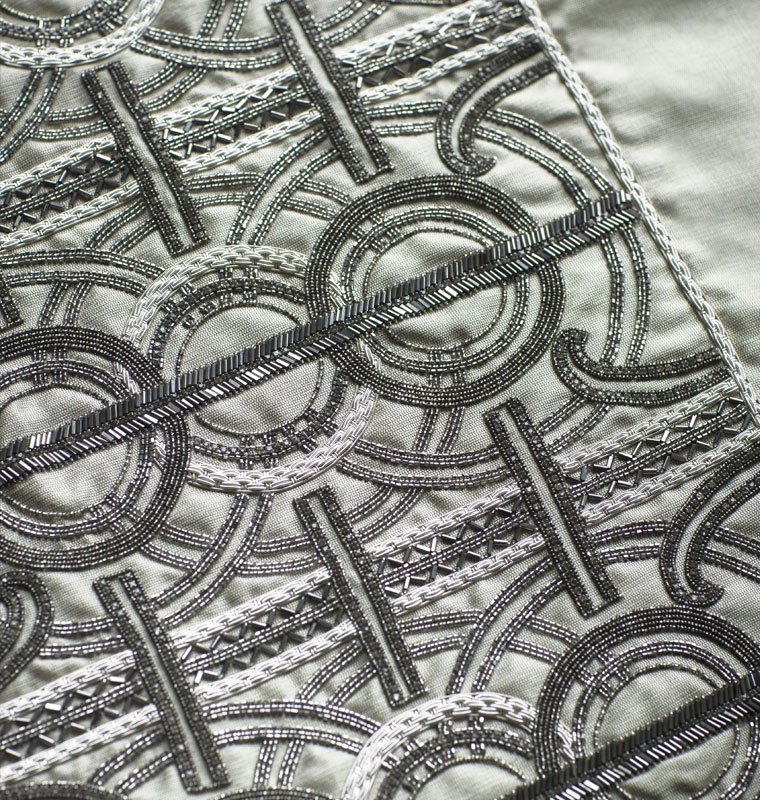 Couture Fabrics
Our library of hand embroidered fabrics contains a plethora of exquisite styles. Order directly from these existing designs or use them as a starting point for creating your own unique fabric. We can change the background and thread colour, the scale of the design and the embroidery techniques, before adding your preferred detailing such as beads, pearls, and crystals.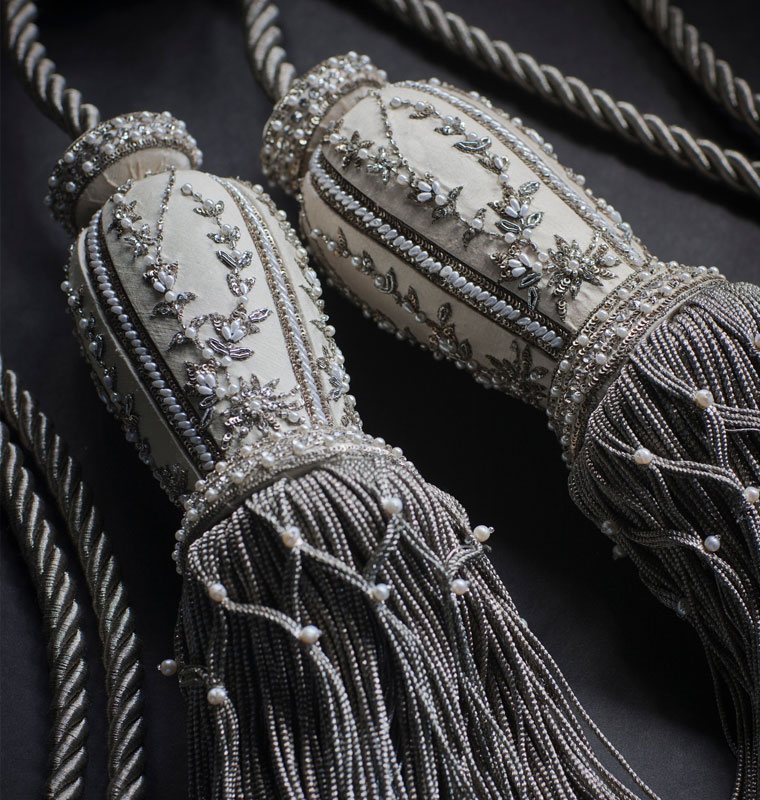 Couture Accessories
Our couture accessories are designed to bring a room together and add a touch of glamour and luxury. Choose from our opulent headboards and chairbacks, our exquisite cushions, and our dazzling bejewelled tiebacks and key tassels, all bespoke and handmade to order, and crafted from only the finest materials.