Couture Cushions
When it comes to exquisite hand embroidered cushions no one does it quite like Beaumont & Fletcher. World renowned for our beautiful creations we are masters of the finest embroidery work around.
Our stunning cushions are works of art, painstakingly brought to life by the increasingly scarce and prized skills of our master craftsmen and women. Passed from generation to generation the dying art of embroidery is something we are deeply passionate about – a skill we try to keep alive through our appreciation of time-honoured techniques, the latest design technology and our commitment to artisan workshops.
CREATING OUR COUTURE CUSHIONS
Individually hand crafted from start to finish an extraordinary amount of skill goes into our cushions, each one going through the same rigorous design process – from the initial concept to the final production our expert team of designers will work closely with you to bring ideas to life, no matter how big or small.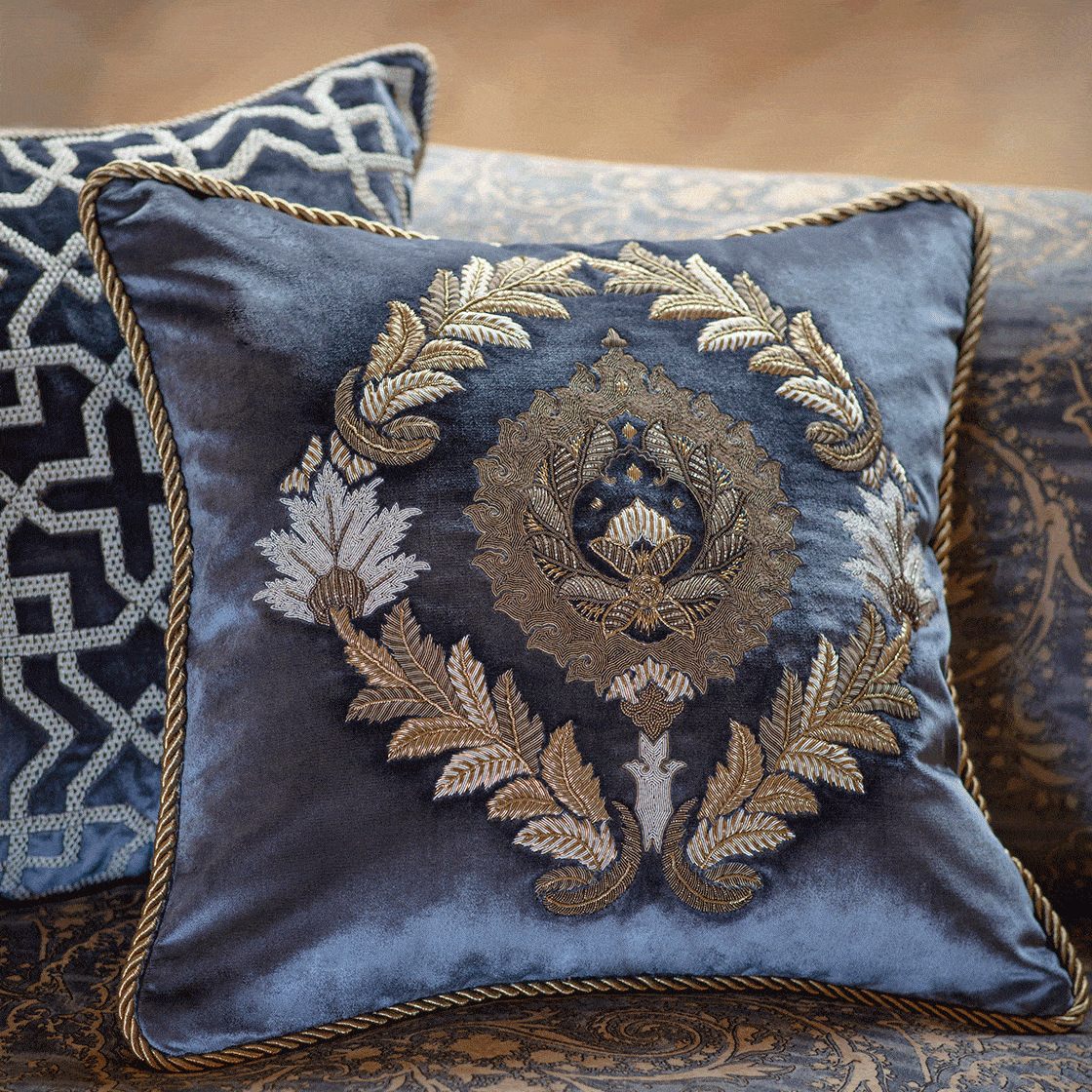 Designs often come from our extensive cushion archives – curated over the past 30 years – but also from our client's very own ideas or a unique combination of both. There's nothing more we love than creating bespoke new designs and watching them come to life.
Sampling is a critical stage of our bespoke cushion embroidery, a stage where we explore the perfect embroidery colours and sizes, fabric backgrounds and trimmings, all of which can have a dramatic impact on the final piece. The final cushion design is then visualised through specially commissioned line drawings before going into production.
Our embroiderers then get to work – they start with the outline, add multiple layers of embroidery techniques and applique fabrics, finishing with embellishments in fine beads, Swarovski crystals or real pearls. Sometimes discrete padding is added to give a 3D effect, while intricate hand-painting can be used to add life to silk applique fabrics.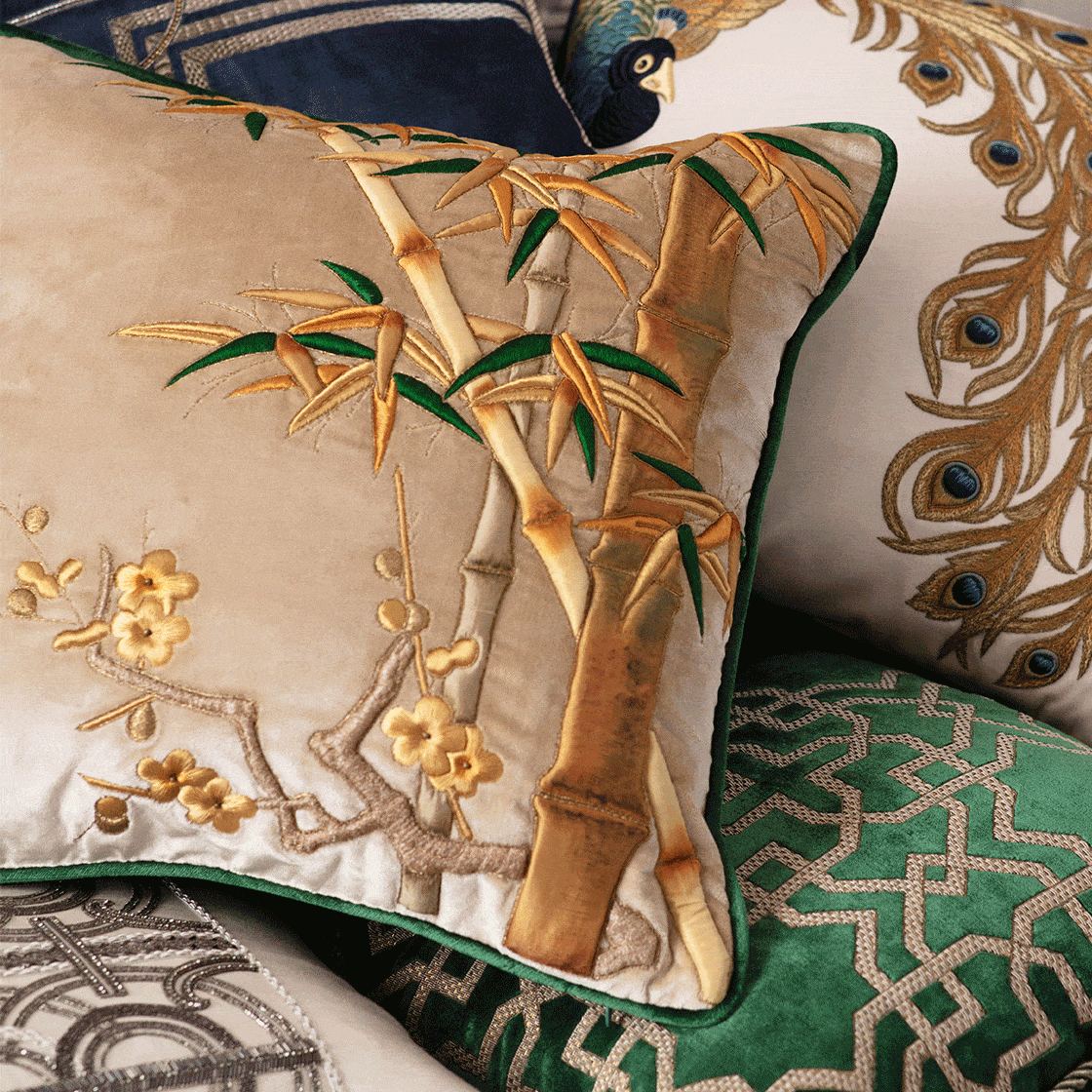 By blending traditional skills from the historical past with the latest technology of the modern day, we are able to create prized pieces of the highest possible quality, precise in every way.
Depending on the design brief and number of cushions required we allow 10-12 weeks lead time, and for bespoke pieces we include an additional 2-3 weeks to create samples for approval.
THE FINISHED PRODUCT
As you would expect our cushions have an exquisite finish, with beautiful linings, invisible zips, the softest feather and down fillers, and the iconic Beaumont & Fletcher label tucked inside to prove its provenance.
Each one is unique in its own way, not only from the choice of fabric and design but also through the distinctive touch of the person who created it. Their passion and their feelings influence each precise stitch creating a truly bespoke cushion with its own personality and narrative – skilfully handcrafted with soul and passion.