Beaumont & Fletcher Launches The Duke Collection
Best-known for its traditionally handcrafted furniture, lights and mirrors, and luxurious fabrics, Beaumont & Fletcher has unveiled an exquisite new collection of tables.
The Duke collection exemplifies English craftsmanship at its very best and consists of a console, side and coffee table.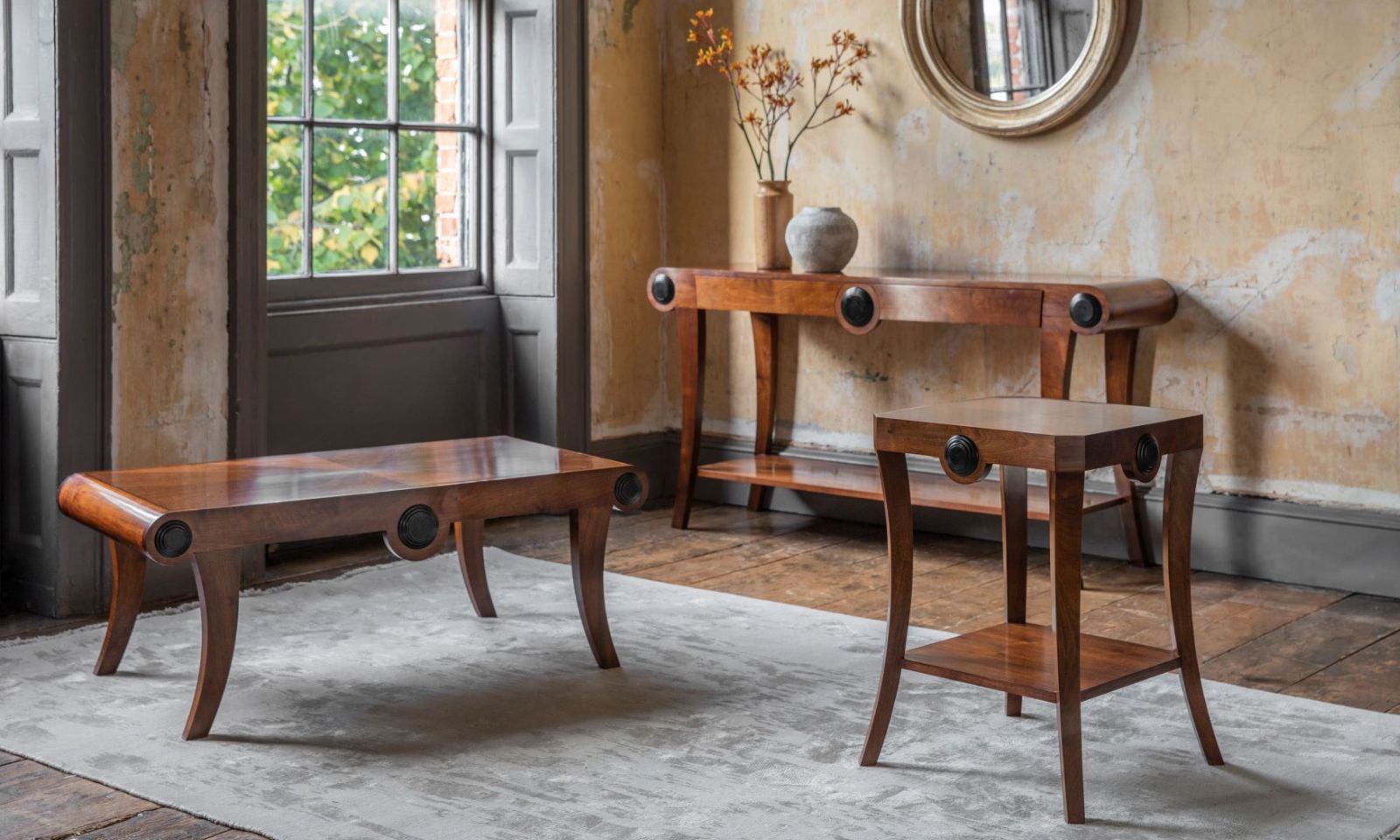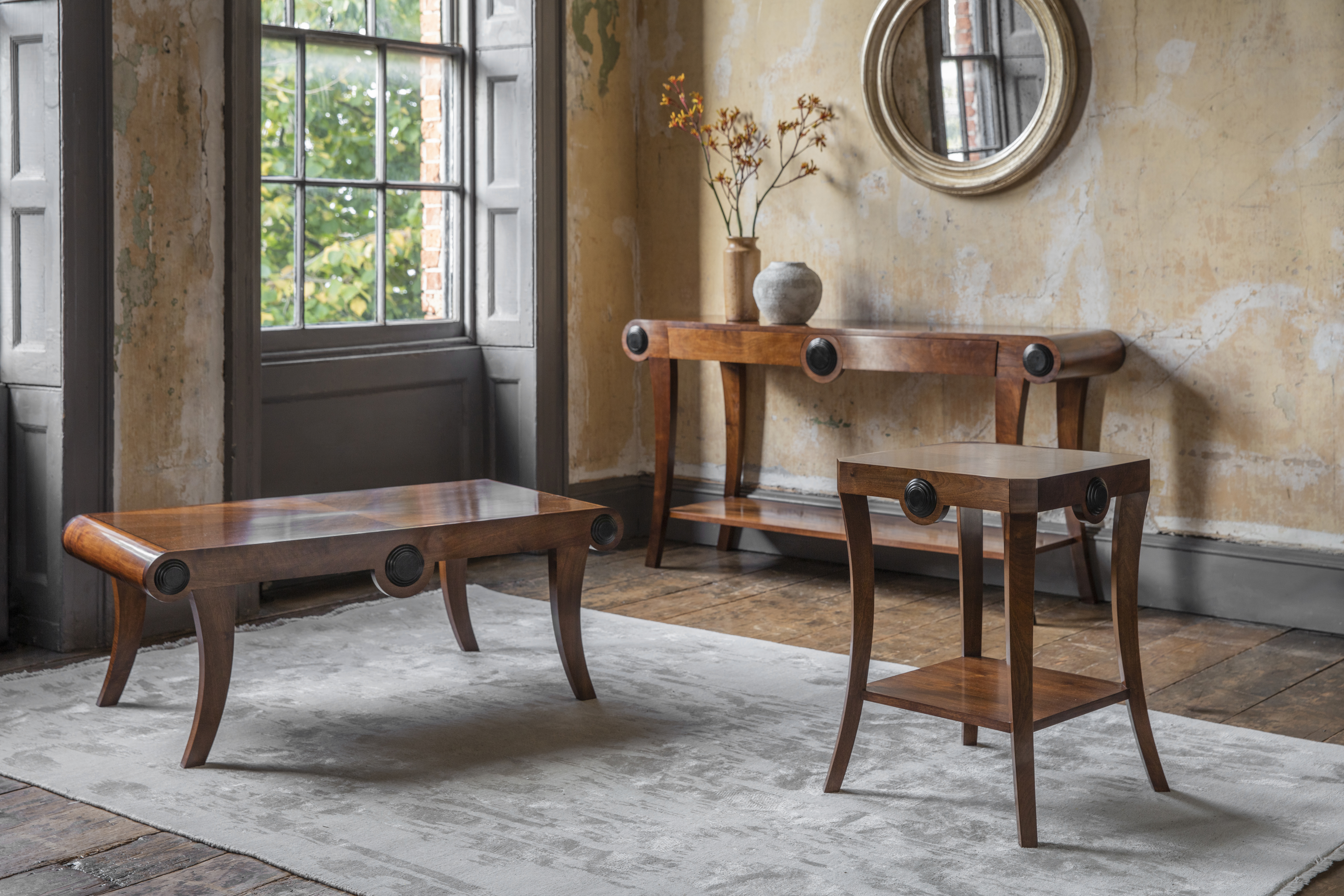 Masterfully created from solid walnut, each piece has the most exceptional finish and extraordinary attention to detail.
Creative director Jana Durisova said: 'Taking inspiration from the Art Deco period, we've created three beautiful tables with bold, elegant lines. The finish really is breath-taking, particularly the starburst veneer and marquetry on the table tops.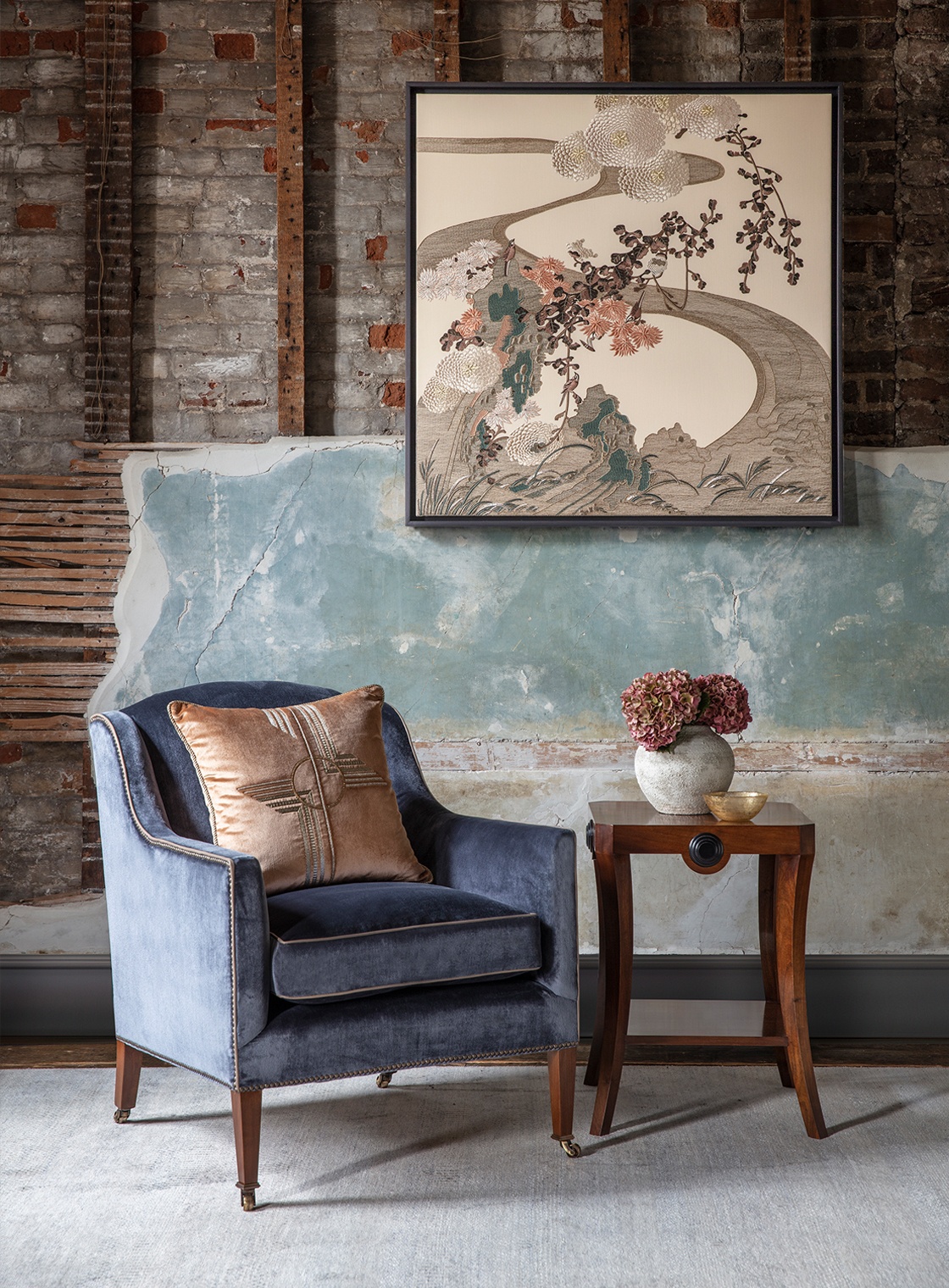 'I'm particularly drawn to the ebonised roundels, which brings a contemporary feel to each table, but they can be customised without if our clients prefer. The same applies to the starburst veneer and inlay, which can be switched to a natural walnut finish.'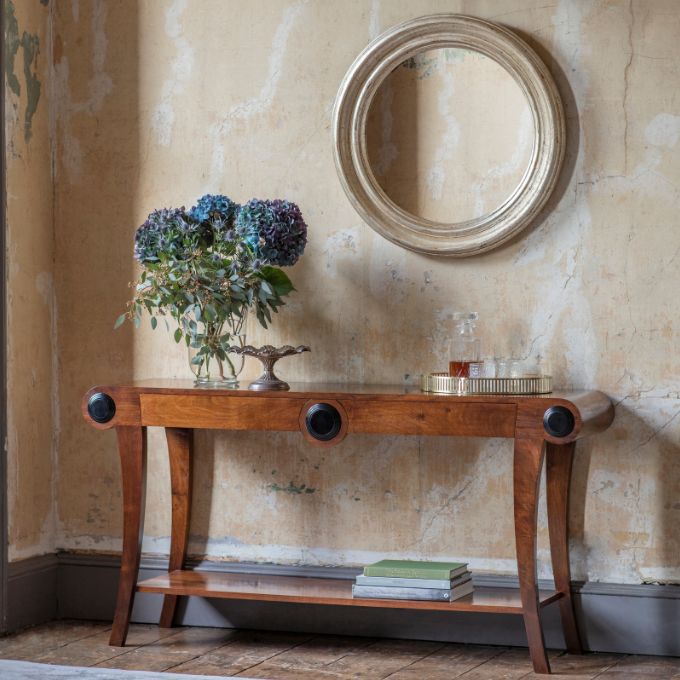 Created with both form and function in mind, the console and side tables have an optional, lower shelf, while the console benefits from two practical storage drawers.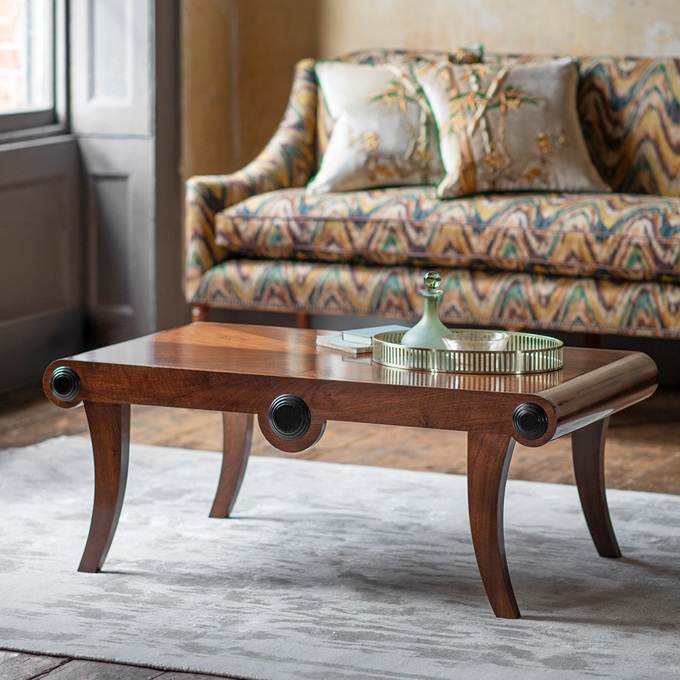 'Staying true to our values of quality and craftsmanship, we have created a collection of tables that bring beauty to any space. And, like all our pieces, are designed to work effortlessly in classic and contemporary spaces,' said Jana.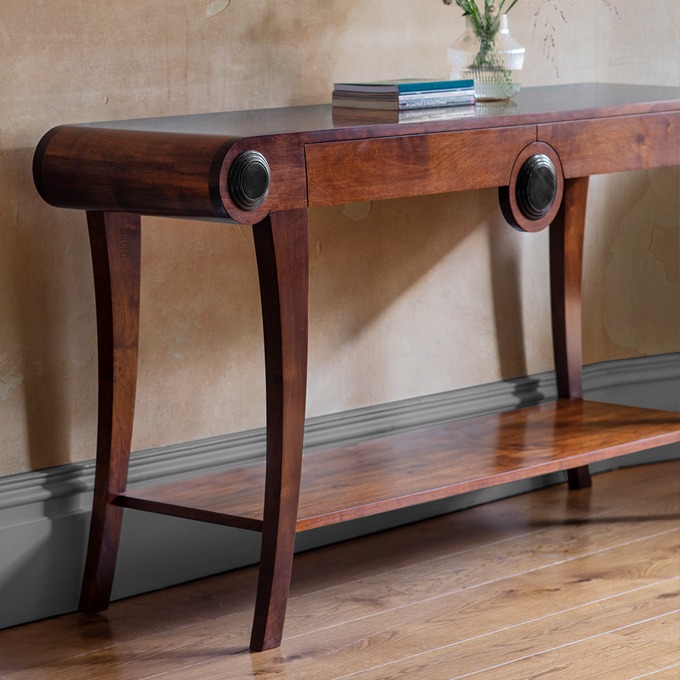 'They are investment pieces to be loved now and for generations to come.'