investing in upholstered furniture
I've never thought of sofas as disposable items of furniture that last for a certain number of years, before being discarded for something new. A sofa should last a lifetime, which is exactly our ethos at Beaumont & Fletcher.
To me, sofas are investment pieces, which should go on to become future heirlooms and be enjoyed by generations to come. While the initial outlay might be higher, if you can afford to invest in traditionally handcrafted furniture, it pays off in the longer term.
A wisely bought sofa or chair can be reimagined in so many different ways during its lifetime. Just because your style changes shouldn't mean a well-chosen piece of furniture no longer has its place – it can easily be given a new lease of life and new look with a different fabric to suit your evolving tastes.
At Beaumont & Fletcher we've been making traditionally handcrafted furniture at our English workshop for over three decades. In that time we've introduced new styles and now have an extensive collection of over fifty  sofas and chairs.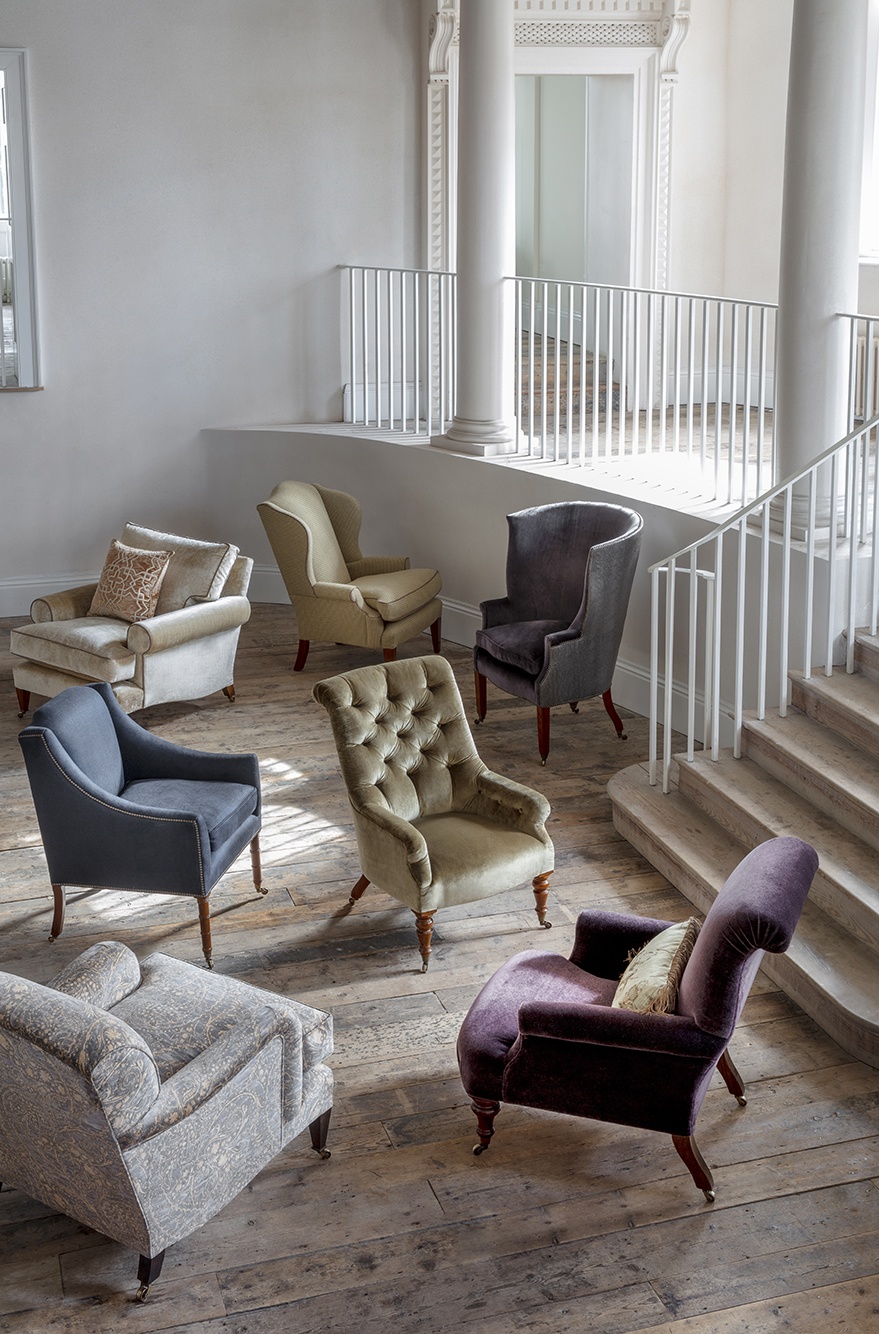 One of our very first designs was the now iconic Pompadour sofa, which has become our signature piece and continues to be one of best-sellers.
As well as being a timeless piece of design, it's a robust, well-made piece of furniture. And that's what makes a world of difference.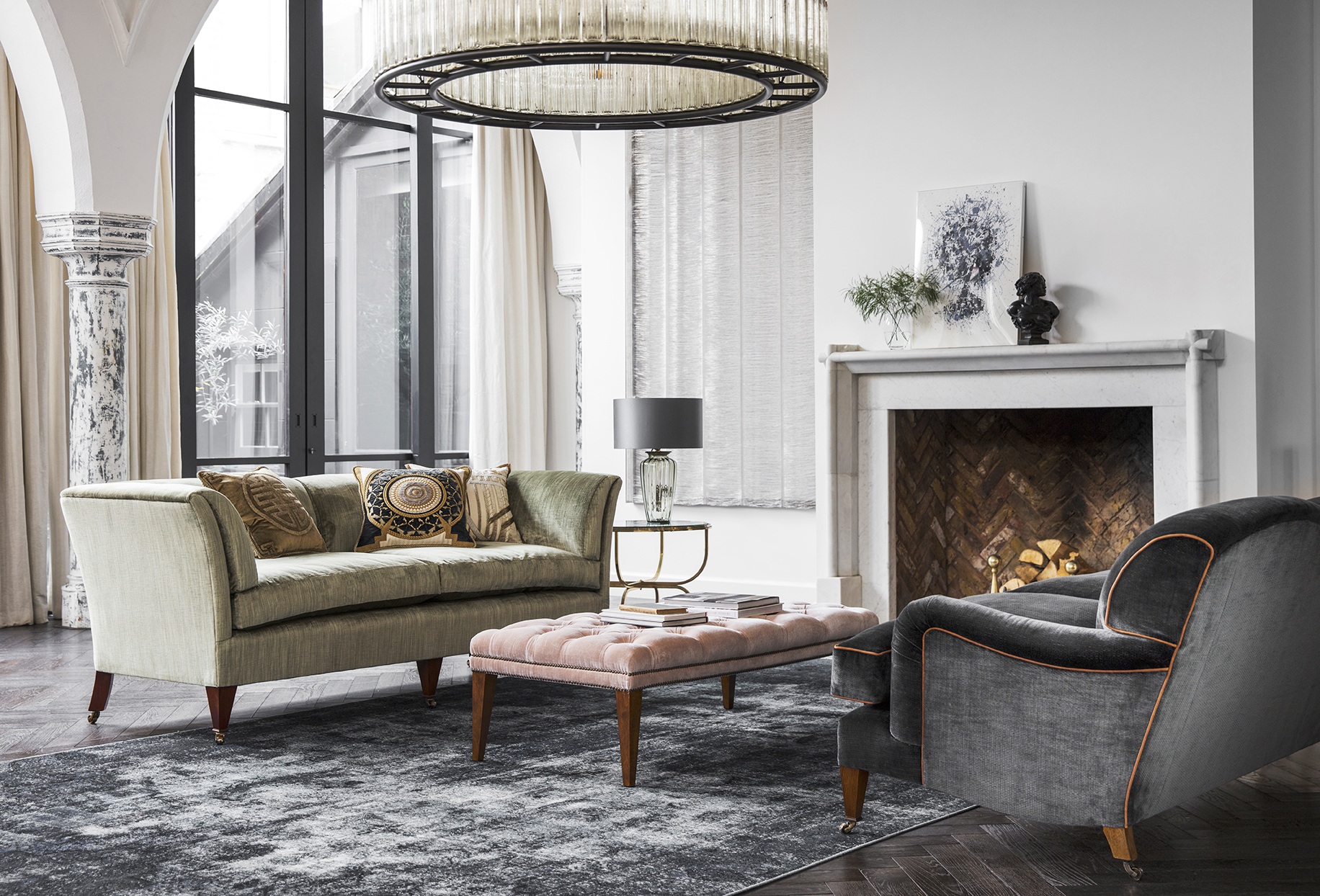 Unlike the fast paced commercial manufacturing process, each piece of Beaumont & Fletcher furniture is handcrafted from start to finish using the highest quality materials and the finest craftsmanship.
The all-important frame is skilfully built from seasoned beechwood, which is glued, screwed and dowelled together for strength, ensuring a lifetime of use. And the legs are integral to the frame itself, not simply screwed into place at the end of the process.
We use English webbing which is nailed to the furniture frame before steel coil springs are individually tied by hand for lasting tension and comfort. The sprung frame is then traditionally upholstered with cotton, lambswool, and horsehair, while pillows and cushions are filled with the finest feather and down.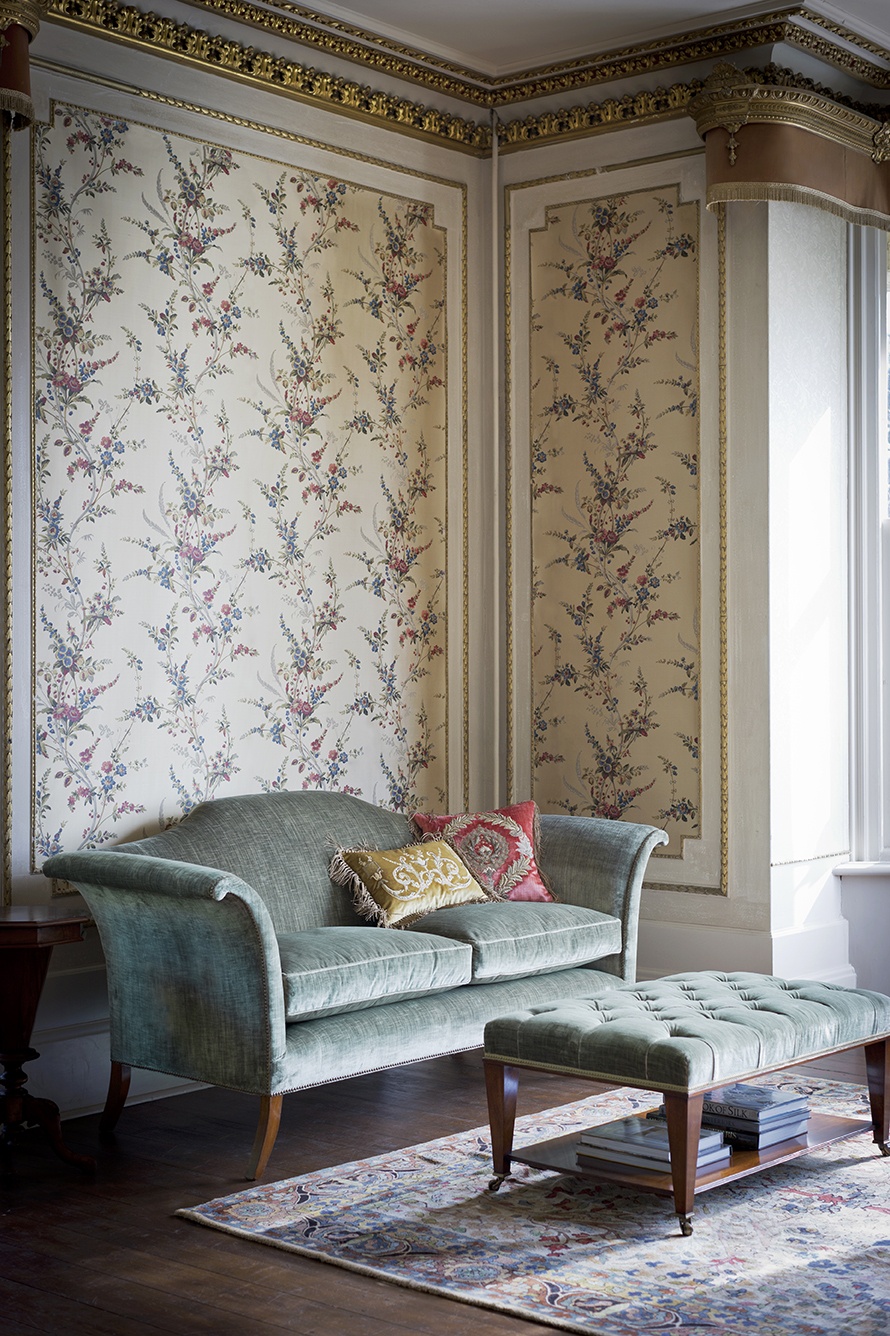 Meticulous hand finishing and stitching, and attention to detail ensures each and every sofa or chair is of a unparalleled and lasting quality – a quality that will last for generations.
Our furniture is built to last. It's also created for maximum comfort and support. After all, luxury is only luxury if it's comfortable.
If you'd like to invest in a piece of furniture from Beaumont & Fletcher I know you won't be disappointed. Whether you have a traditional or contemporary home you'll find a piece that works perfectly, and we can adapt it through the use of different fabrics, trimmings, nailings and legs. As well as our standard sizes, we can also create bespoke furniture to suit the proportions of your room.
Browse our furniture collection on the website or come and visit us at our Chelsea showroom or concession in Harrods.